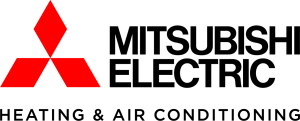 How Mitsubishi Systems Work
Designed for life, inside and out.
Mitsubishi Boilers & Supplemental Heating
Conventional systems are either all on or off. However, every home is different and every room can be unique. Our variable speed compressors have built-in intelligence to ramp up or down depending on the needs of the room. Variable speed precision maintains your desired temperature, providing up to 40% more efficient operation compared to conventional systems. Plus our all-electric systems do not burn fossil fuels which is better for the environment and most qualify for ENERGY STAR® rating.
Mitsubishi EZ Fit Technology
Since our systems focus on individual living spaces rather than treating every room the same, you can make each room in your home the perfect temperature.
Mitsubishi Multizone
The kumo cloud smart phone app allows you to control your home's temperature no matter where you are. Monitor your home's heating and cooling while you're away, or even adjust it on your way home, for max comfort on arrival.
The Best.
When it comes to the very best in heating and air conditioning systems, Mitsubishi Electric Heating & Air Conditioning is one of the most reputable brands on the market. This particular brand has earned a solid reputation in the HVAC industry by providing the most efficient, dependable, and high-performing HVAC systems for residences and commercial buildings.
Mitsubishi Electric HVAC Systems for Your Home
Something that really sets Mitsubishi Electric Heating & Air Conditioning apart from all the other HVAC brands is its solid commitment to quality HVAC systems. This company never compromises on the manufacturing process employed or the quality of materials that are used. This means you can rely on your Mitsubishi Electric Heating & Air Conditioning system for the long haul. You can expect solid heating and cooling performance and lower energy costs overall.
Call on Seaside Gas for Mitsubishi Electric HVAC Systems
Seaside Gas is a proud Mitsubishi Electric Heating & Air Conditioning co-op dealer in Brewster, Orleans, Chatham, Harwich, Dennis, Yarmouth, Barnstable, Mashpee, and Sandwich! Our focus is not only on quality HVAC brands like Mitsubishi Electric Heating & Air Conditioning, however, we're all about doing the right thing for our clients! Our company is locally owned and operated with experienced and knowledgeable staff who are always willing to go the extra mile to ensure your satisfaction! On top of that, with so many leads coming from word-of-mouth, it really shows that we have a lot of satisfied clients in the community! Whether you're looking for a reliable new HVAC installation at your home or business location or you need professional maintenance and repairs that you can count on, we have you covered. Give us a call at (508) 771-2768 for a free quote!